Harrisonville Elementary students from the third grade classrooms of Mrs. Judi Jass and Mrs. Alisa Hopper learned about native plants and how they benefit water quality when they participated in planting a selection of native prairie plants at their Outdoor Classroom recently. Identification tags will be posted with each of the species to aid students, teachers, and other visitors to the Outdoor Classroom in identifying and learning about each species. These plants are examples of the prairie plants that are in the process of becoming established in the adjoining area. An informational sign will also be placed near the planting explaining and illustrating how the long-rooted prairie plants help make the soil sponge-like to soak up stormwater and filter out pollutants present in the runoff from the playground, parking lot and other hard surfaces before it enters streams.
A small headwater stream is located at the bottom of the slope and this prairie planting as well as shrubs and small trees planted along the streamside will be beneficial to water quality as the waters in the stream journey on into larger streams in the watershed.
In May third grade students, along with teachers, parents, and grandparents planted native woodland plants in the wooded area of the Outdoor Classroom adjoining the one-acre field of prairie planting. All these plantings will enhance water quality and help provide valuable habitat as well as beauty and interest and a great learning opportunity for the students.
Parents and students attending the recent Family Event night had an opportunity to learn more details about the project through a presentation given by the South Grand River Watershed Alliance and Missouri Department of Conservation.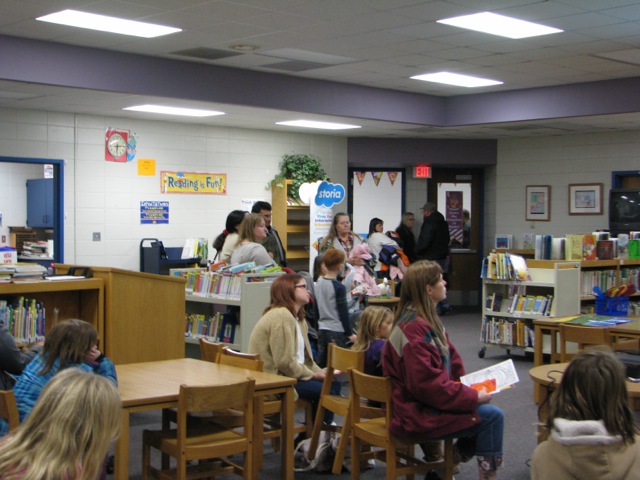 This project was partially funded by a grant awarded to the South Grand River Watershed Alliance by the Mid-America Regional Council. Partners include the Missouri Department of Conservation, Forever Quail, and Harrisonville Elementary School. Visit www.sgrwa.org for more information.