Watersheds, actions that impact the quality of water, and how individuals can contribute to better watershed health were the focus of the South Grand River Watershed Alliance's Fifth Annual Know Your Watershed Festival at the Family Center Parking lot in Harrisonville, Saturday, July 1, 2017.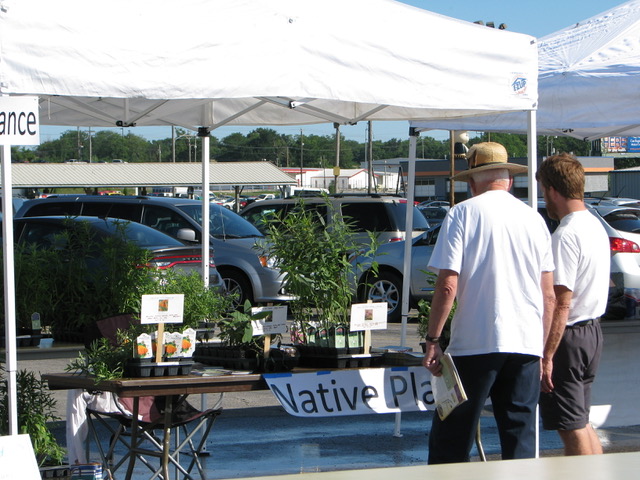 Information and presentations on many of the complex components of watersheds that impact our streams and the quality of water we all depend on were available to participants. Presentations focused on invasive exotic plants and how detrimental they are to watershed health; native plants and their significant contribution to water quality; and examples of tiny aquatic bugs inhabiting streams and what the species present in streams tell us about water quality.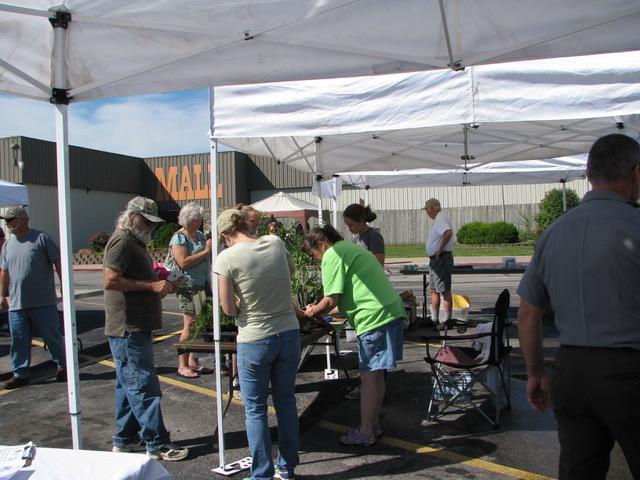 Several turtles were on display to acquaint attendees with some of the species —both terrestrial and aquatic— that inhabit the watershed and are impacted by our activities.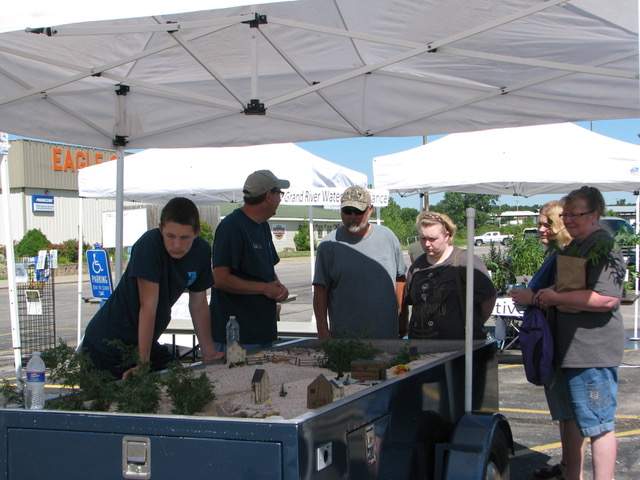 An interactive stream table provided demonstrations about how many features of a watershed affect stream health such as the importance of a streamside vegetation buffer to reduce stream bank erosion, provide habitat, moderate water temperatures for aquatic life, and to reduce the impacts of floods by slowing and infiltrating runoff before it reaches the stream. The stream table also demonstrated the effects development, agricultural practices, and other human activity can have on water quality and practices that can be adopted to protect our water resource.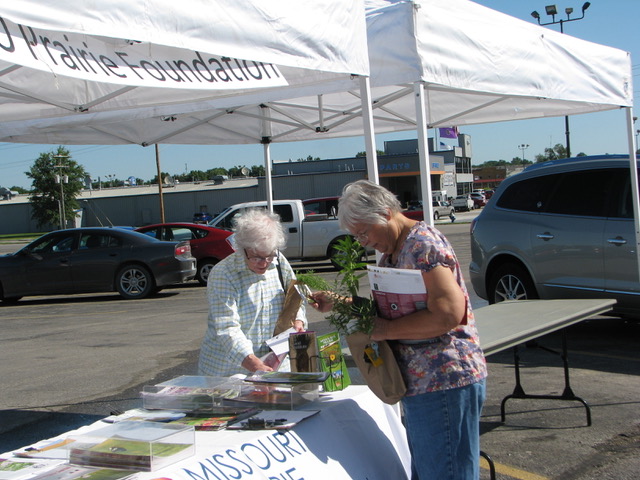 The message of caring for our water was also provided through the delightful water-themed songs by the Green Spirit Band with the group providing a special treat for the event when they debuted a watershed song written by leader Stan Slaughter. As one attendee listening to the music remarked, "There is something about that music that just makes this occasion so special!"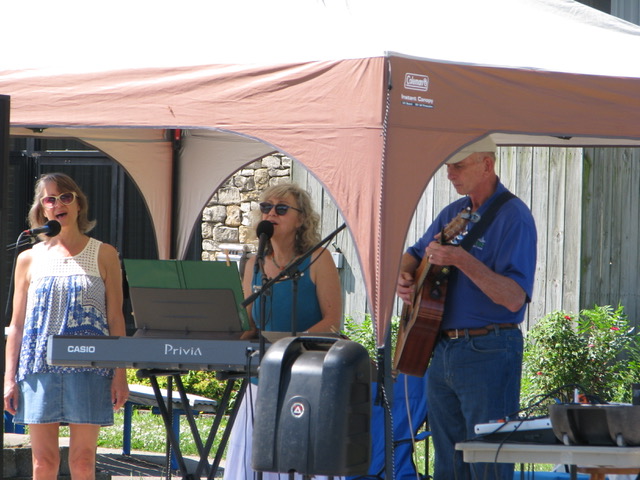 Monarch butterfly/pollinator kits of native Missouri plants were given out so all attending the event left with something they could do to contribute to a healthier watershed.
The event was sponsored by the South Grand River Watershed Alliance, in partnership with The Family Center and City of Harrisonville Public Works. The event was partially funded with grant funding awarded by the Mid-America Regional Council.